Detached Garage Construction Details
Typical Wall / Roof Section
Not to Scale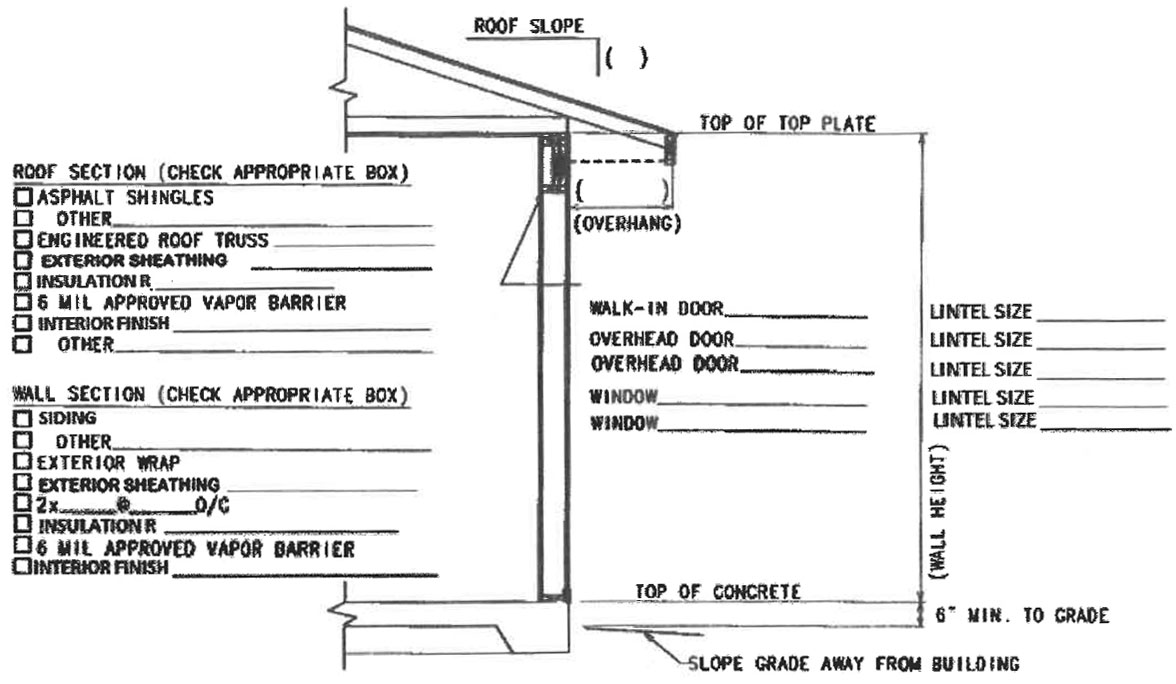 Typical Thickened Edge Slab (unheated)
Not to Scale


NOTES:
This plan shall not be used unless the plan has been approved by the Building Authority having jurisdiction.
A copy of the prefabricators certified roof truss drawings shall be supplied.
These foundation details may not be suitable for all soil conditions. If the soil bearing is in question, the Building Authority having jurisdiction may request that the slab be designed and certified by an Engineer.
The reference to 'P.T.' means material must be approved for Wood Foundations, CAN/CSA-S406.
The reinforcing shell be free from rust, mud, oil or other coats that would reduce the bond between the concrete and the reinforcing.
All reinforcing shall be new billet deformed bars that conform to CSA standards.
All reinforcing shall have a minimum of 2" of concrete cover.
If the floor is to be heated, then a minimum of R5 insulation is required below slab, down thickened edge and out 600mm (2 ft.) from the thickened edge.
#10m = 300 kPa and #15 or large = 400 kPa
Can't find what you are looking for?